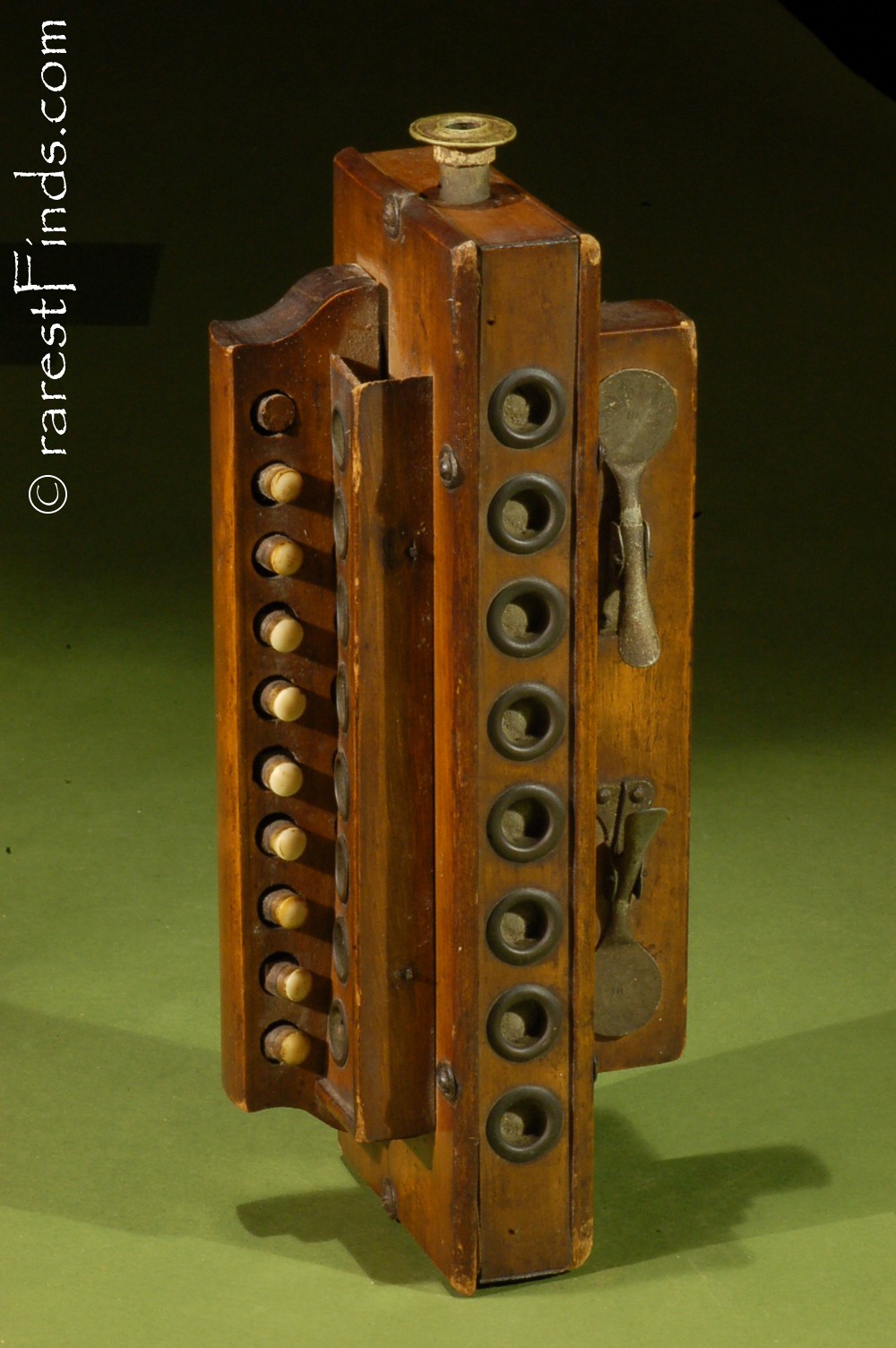 Very early blow accordion, first half of the 19th century, with 10 ivory keys and two registers. The instrument is unsigned, but believed to be American made. Blow accordions are also called Flute Harmonicas.
read more>>
Posted on 18 July 2019, 17:36 - Category: Musical Instruments
Comments - Edit - Delete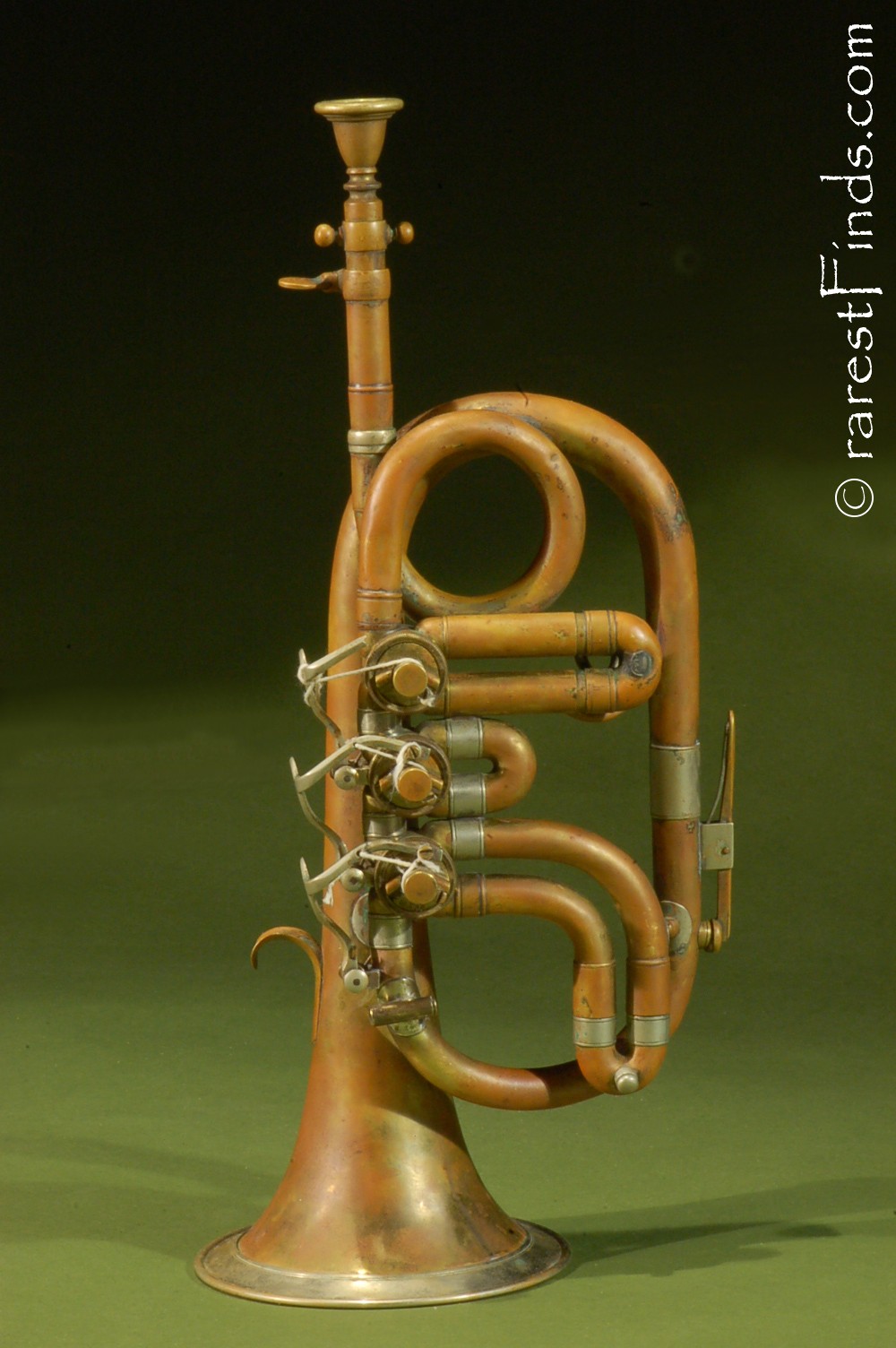 The soprano cornet is a brass musical instrument and considered the top of the score in brass bands. Very similar to the standard Bb cornet, it too is a transposing instrument, but pitched higher (a forth), in Eb.
A single soprano cornet was usually seen in brass bands during the civil war and played lead or descant parts in ensembles.
This rare unsigned instrument which retains its original wooden carrying case dates to around 1860 and features early top-action rotary valves, typical for that time.
read more>>
Posted on 17 July 2019, 12:39 - Category: Musical Instruments
Comments - Edit - Delete
Pages: [1]