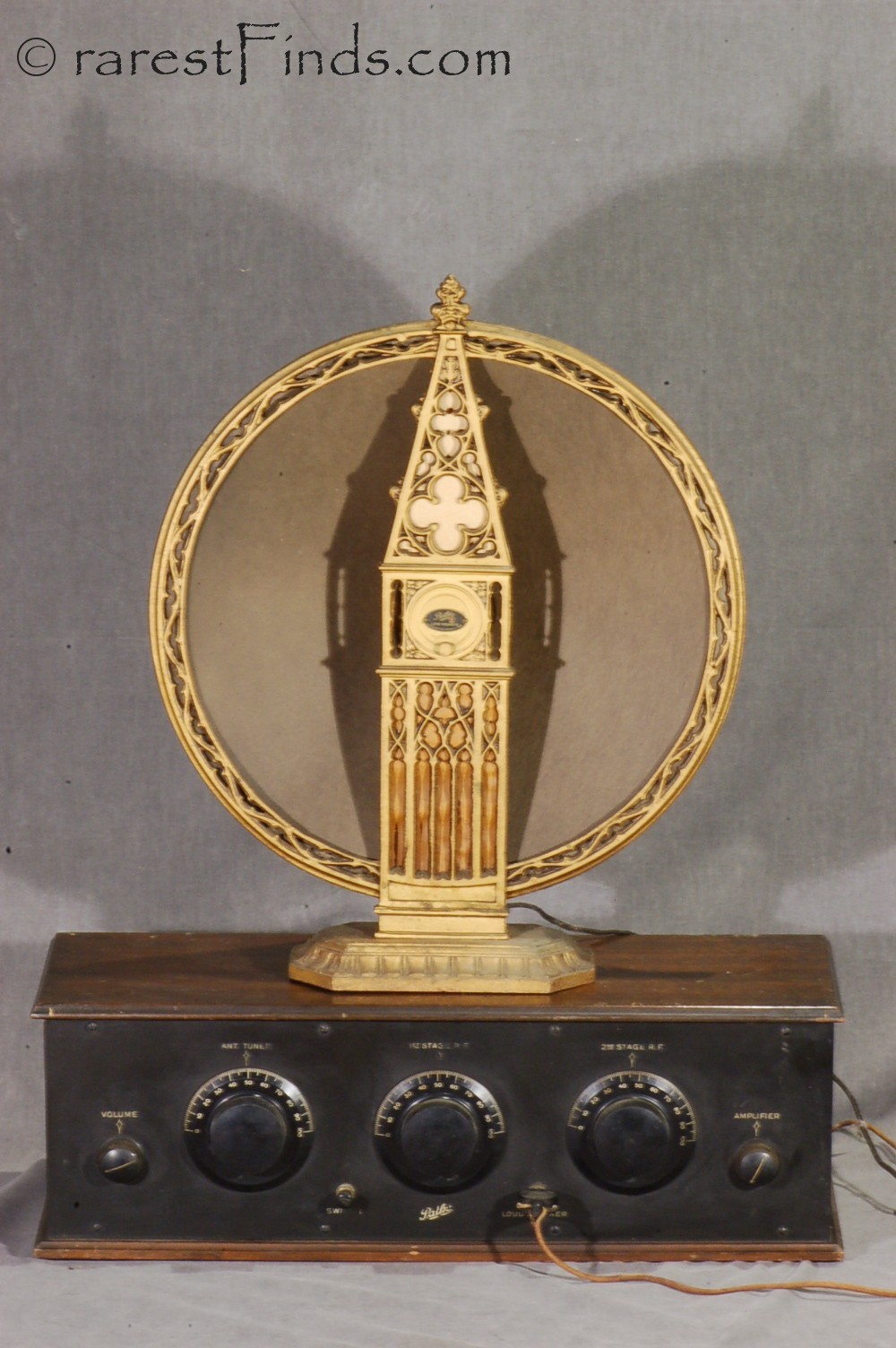 This Pathe radio is exceedingly rare.
However, while not so rare but still difficult to find, the Pathe Westminster cone loudspeaker is stunning.
Pathe manufactured this loudspeaker in two versions; illuminated and not illuminated. This is the illuminated version which has two little light bulbs, a red and a yellow one, which are powered by 110 Volt AC. If operated in a dark room, this speaker is truly a stunning display.
The three dial TRF radio is what a radio in the mid twenties was made of. The radio uses five typical 01A vacuum tubes which are included.
Unlike most of the cone loudspeakers from the mid to late twenties, the Pathe Cathedral loudspeaker is protected by a patent issued on July 2, 1918, with the number 1,271,527.
This patent was issued to M.C. Hopkins for, what he called, a "SOUND REGENERATING MACHINE." utilizing a "tympanum," read more>>



Posted on 15 Nov 2022, 09:59 - Category: Wireless
Edit - Delete
No comments posted yet.
Your Comments are welcomed, add one!
(no email-sign-up or other gimmick necessary, just start blogging away... I do not plant any cookies on your hard drive either!)