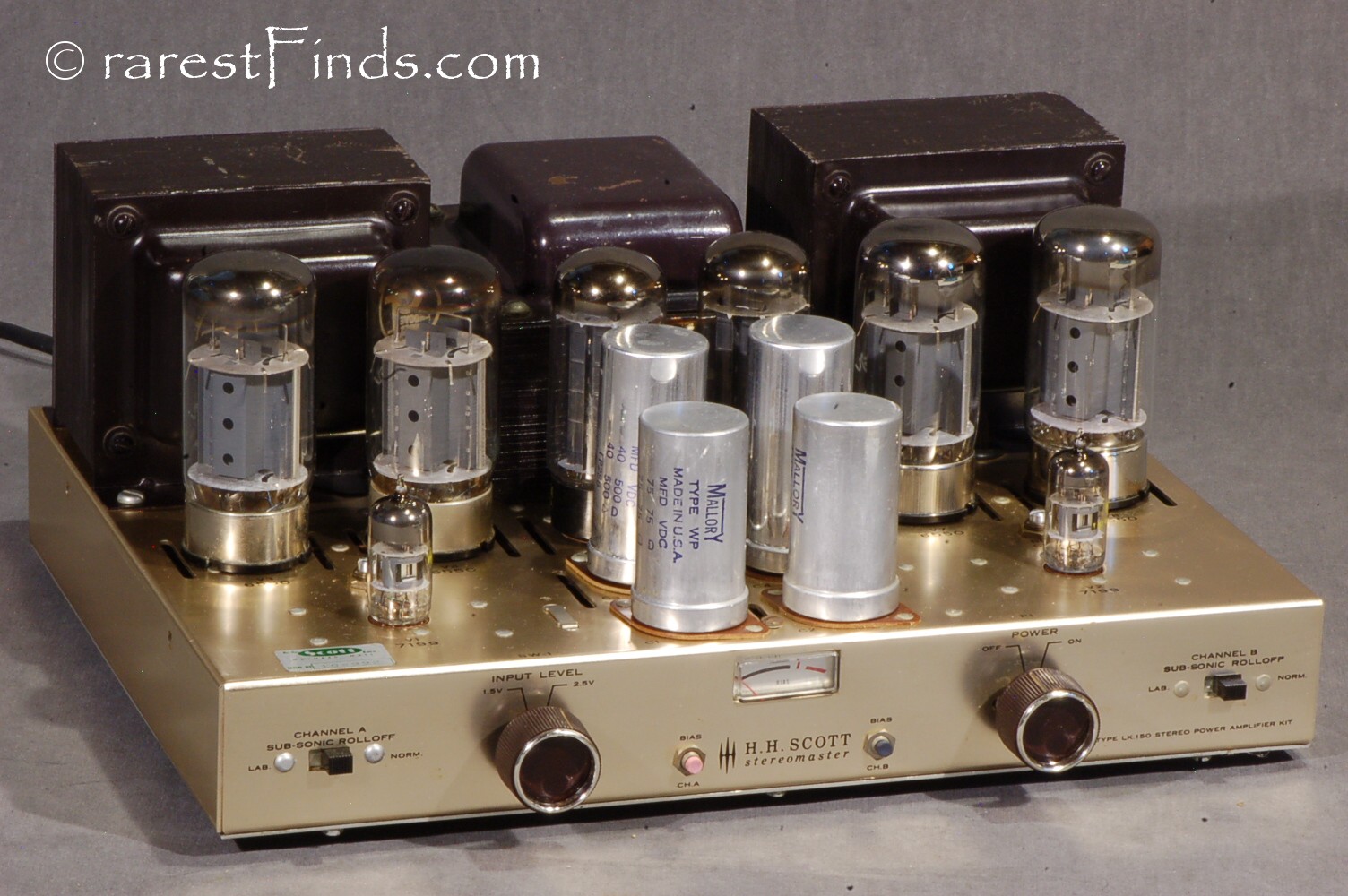 The pinnacle of HiFi design with vacuum tube technology, the legendary Power Amplifier model LK-150 designed by H.H. Scott in the early 1960's. Producing 75 Watts RMS per channel, this amplifier is a beast! This amplifier comes with its original instruction booklet and other original documentation,
read more>>
Posted on 18 Apr 2019, 17:17 - Category: HiFi Gear
Edit - Delete
No comments posted yet.
Your Comments are welcomed, add one!
(no email-sign-up or other gimmick necessary, just start blogging away... I do not plant any cookies on your hard drive either!)