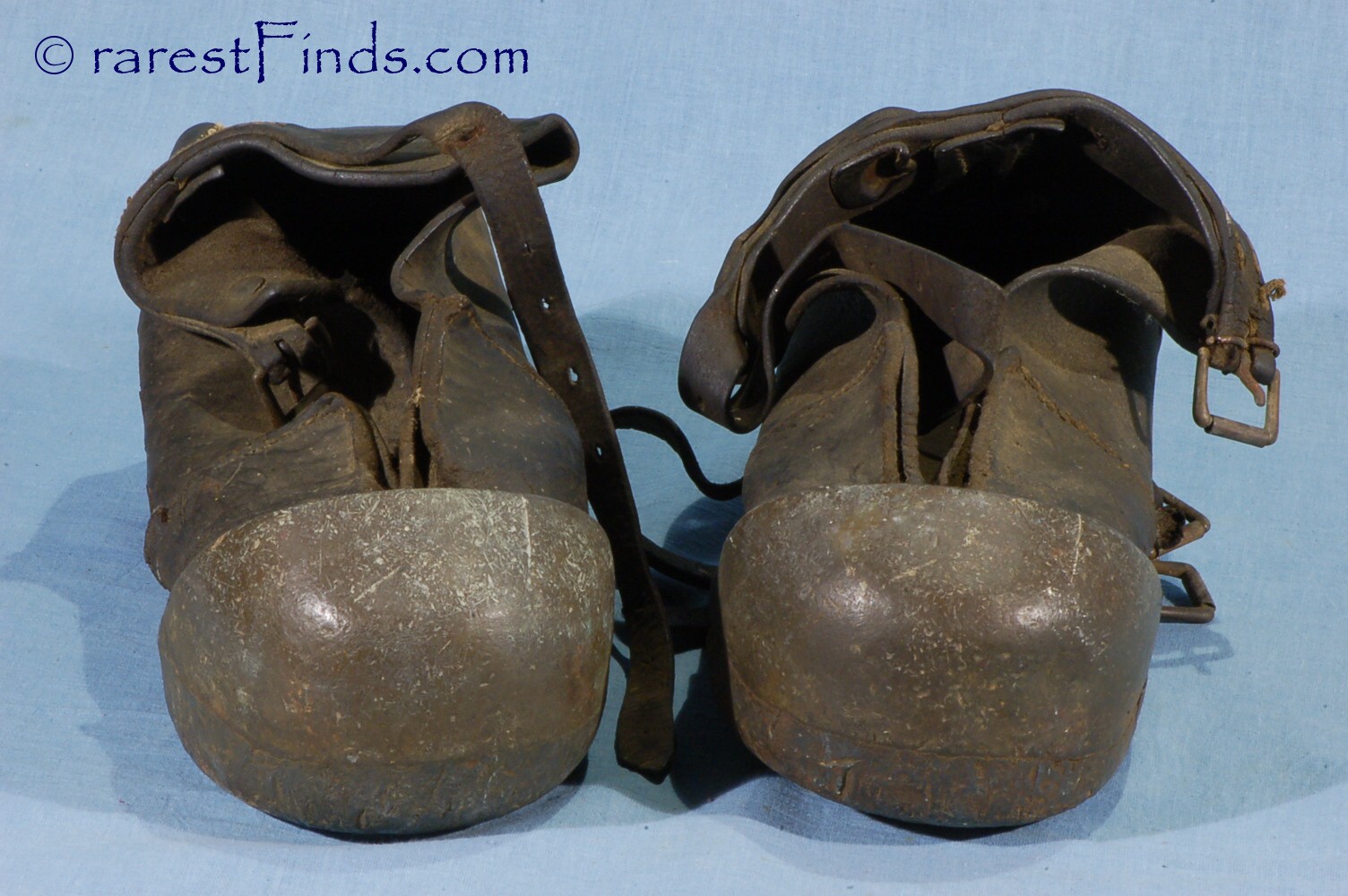 Rare, heavy weight, diver shoes or boots. Very early and unusual diver´s boots. Unlike most antique diver boots with toe cap nailed to the sole, these boots are cast bronze in one piece with leather shoe inserts. These are heavy; weighing 21 lb a piece!
read more>>
Posted on 29 Jan 2023, 18:07 - Category: Everything Else
Edit - Delete
No comments posted yet.
Your Comments are welcomed, add one!
(no email-sign-up or other gimmick necessary, just start blogging away... I do not plant any cookies on your hard drive either!)