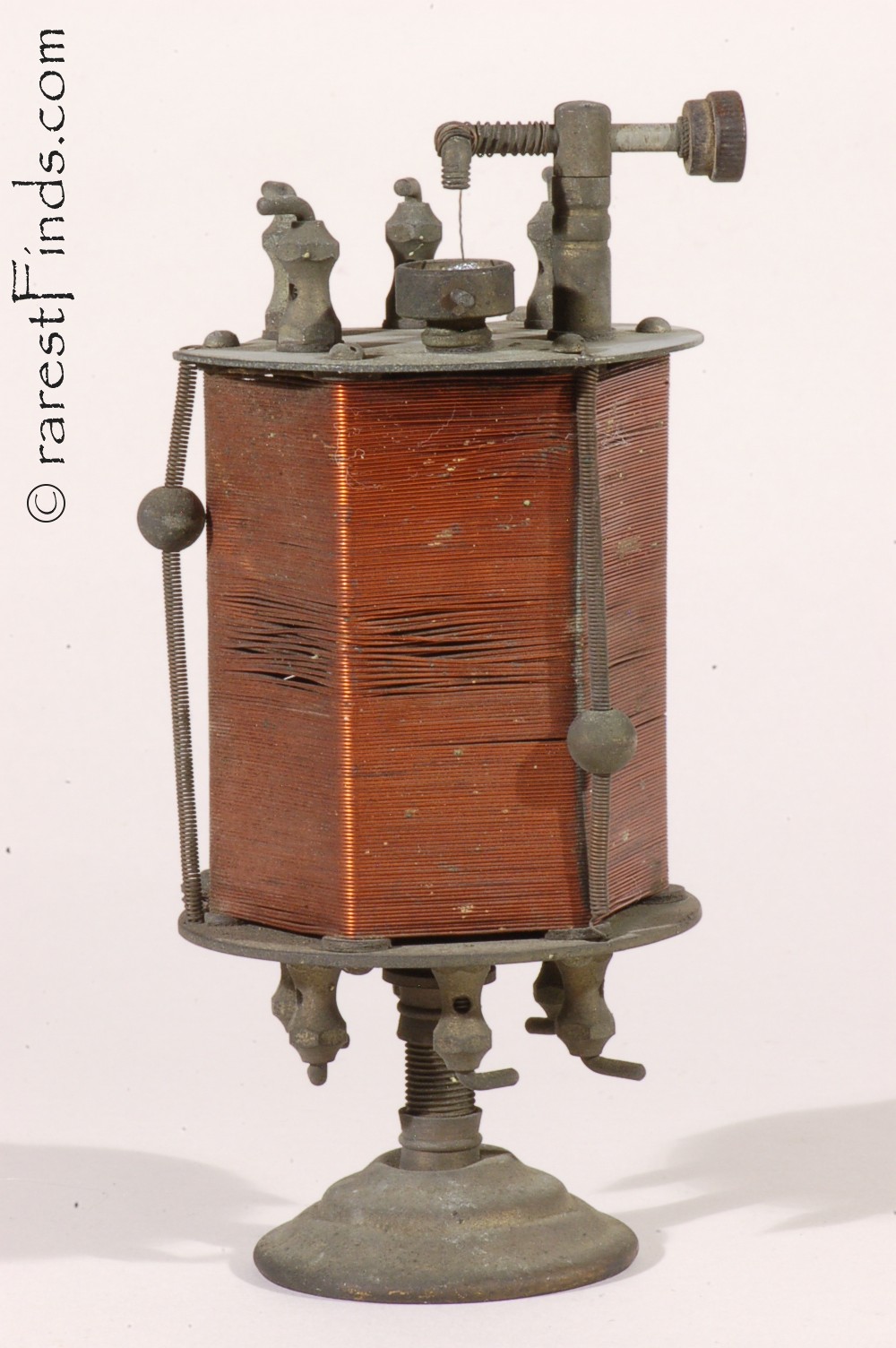 Swiss citizen Charles Louis Marti applied for a patent on December 1st, 1922. It took more than a year till his application for his patent was granted on April 29, 1924. The number of the patent is 1,492,080.
Several companies manufactured crystal sets utilizing Marti's patent and sold the set under the names Martian Big 4 and Saturn.
Until the discovery of the crystal set or radio offered here, all crystal sets or radios sold with the name Martian Big 4 had a tripod base. The radio offered here is the only one discovered with a round base, and is the first version of the Martian Big 4 crystal set.
Erich E. Brueschke, the expert on Martian radios, studied the subject and wrote an extensive report on the different versions of the Martian Big 4. In his report Brueschke differentiated between seven models - some with captive lever binding posts, others with knurled binding posts and additional differences. He also describes a version with pot metal tripod legs instead of Nickel plated brass legs.
The discovery of the set offered here may necessitate a rethinking of the time line presented by Brueschke, who is undoubtedly the expert on Martian crystal sets.
Read more>>
Posted on 10 Apr 2023, 15:03 - Category: Wireless
Edit - Delete
No comments posted yet.
Your Comments are welcomed, add one!
(no email-sign-up or other gimmick necessary, just start blogging away... I do not plant any cookies on your hard drive either!)