Possibly the finest model of an original period Model from ca 1820, featuring a four column rotative James Watt vertical steam engine of the reciprocating beam type with double-action low-pressure single-cylinder, Watt's "parallel motion" linkage, and Watt's centrifugal speed governor.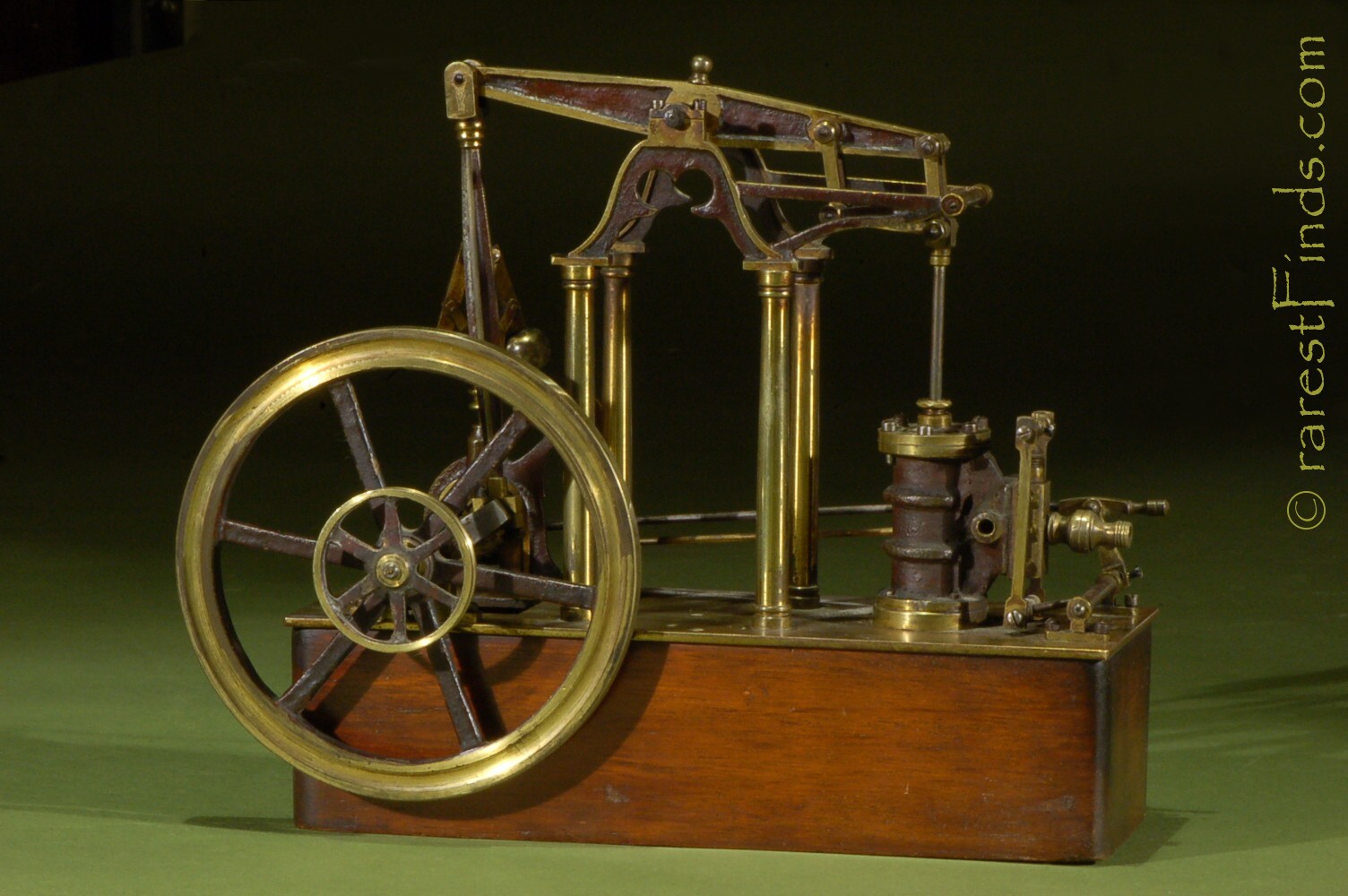 If the reader knows of the wereabouts of a finer model anywhere in the world, I would love to hear about it; please leave a comment with the pertinent info for everybody else to see. Please correct me and leave a comment, thanks!
James Watt is considered the father of the industrial revolution and was one of the most important engineers and scientists in history
. Some scientists argue that the design of the parallel motion (or double-acting engine) patented by Watt in 1784, should serve as the starting point of the "Anthropocene Epoch" - the unofficial interval of geologic time in which human activity began to substantially alter Earth's surface, atmosphere, and oceans.
read more>>
Posted on 08 Jun 2020, 17:12 - Category: Scientific Instruments
Edit - Delete
No comments posted yet.
Your Comments are welcomed, add one!
(no email-sign-up or other gimmick necessary, just start blogging away... I do not plant any cookies on your hard drive either!)