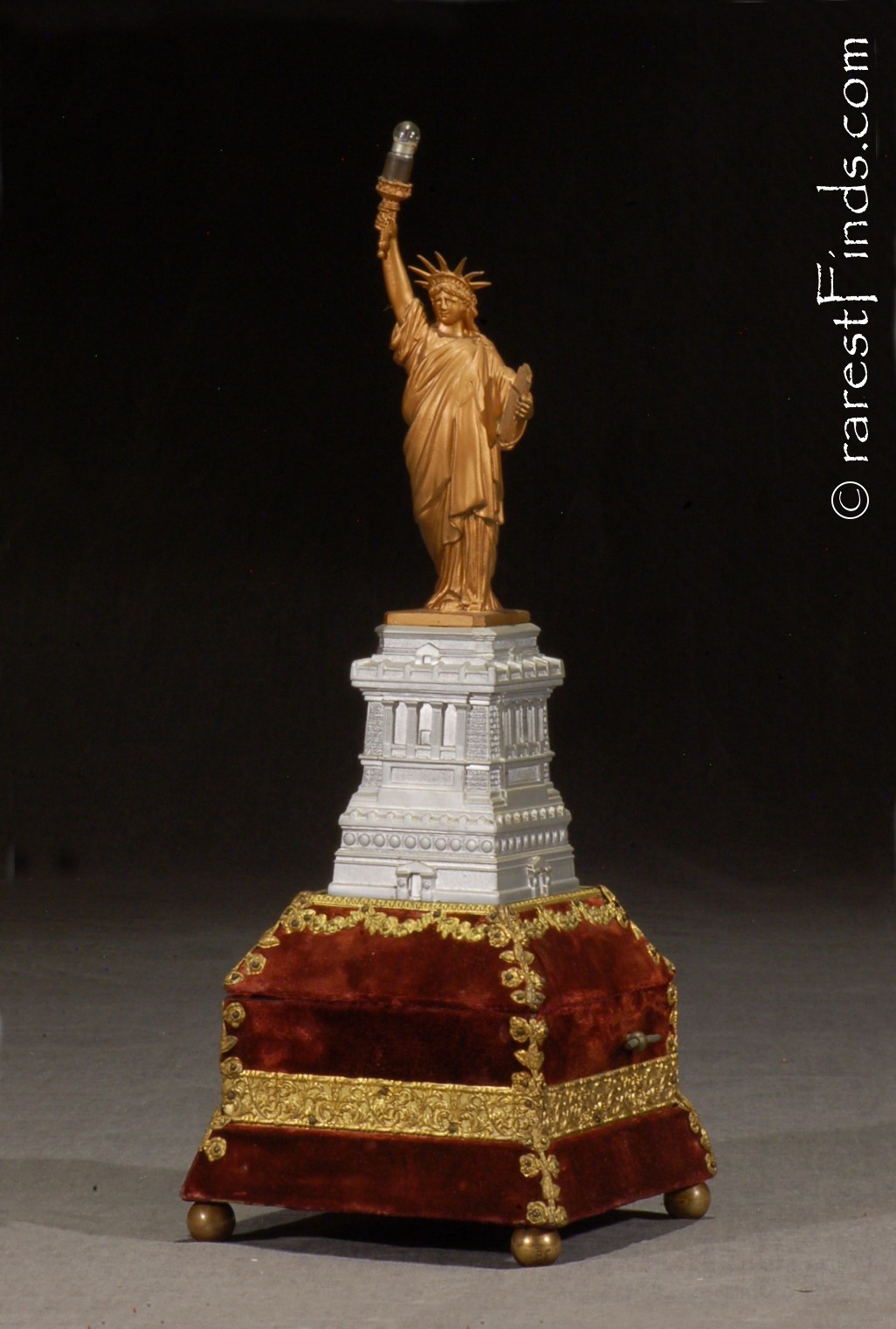 Unbelievable find! Most collectors do know about this novelty light as catalogs have been found, proving that this light was actually offered back in the 1890´s. However,
none have been found to this day
other then the one offered here.
Bill Utley wrote in his book, considered by many collectors the "bible" for flashlight and novelty light collectors:
"The Birdsall 1896 catalog offered a Statue of Liberty Electric Novelty with the torch illuminated with a bulb powered by a dry cell battery. It was offered with, or without a music box. Conrad Hubert offered a similar novelty in his 1898 Ever Ready catalog. The Statue was continued in Ever Ready catalogs until 1904.
Neither Birdsall nor Ever Ready Statues of Liberty have been located to date
." I contacted Bill Utley after finding this Statue of Liberty Novelty Light and asked him if in the 15 years after publishing his book, one would have been found. His answer was, "
I´ve never seen one Peter
, so you have the only one that I know of. Congratulations!"
Bill Utley.
read more>>
Posted on 04 Jan 2019, 18:17 - Category: Early Lighting
Edit - Delete
No comments posted yet.
Your Comments are welcomed, add one!
(no email-sign-up or other gimmick necessary, just start blogging away... I do not plant any cookies on your hard drive either!)