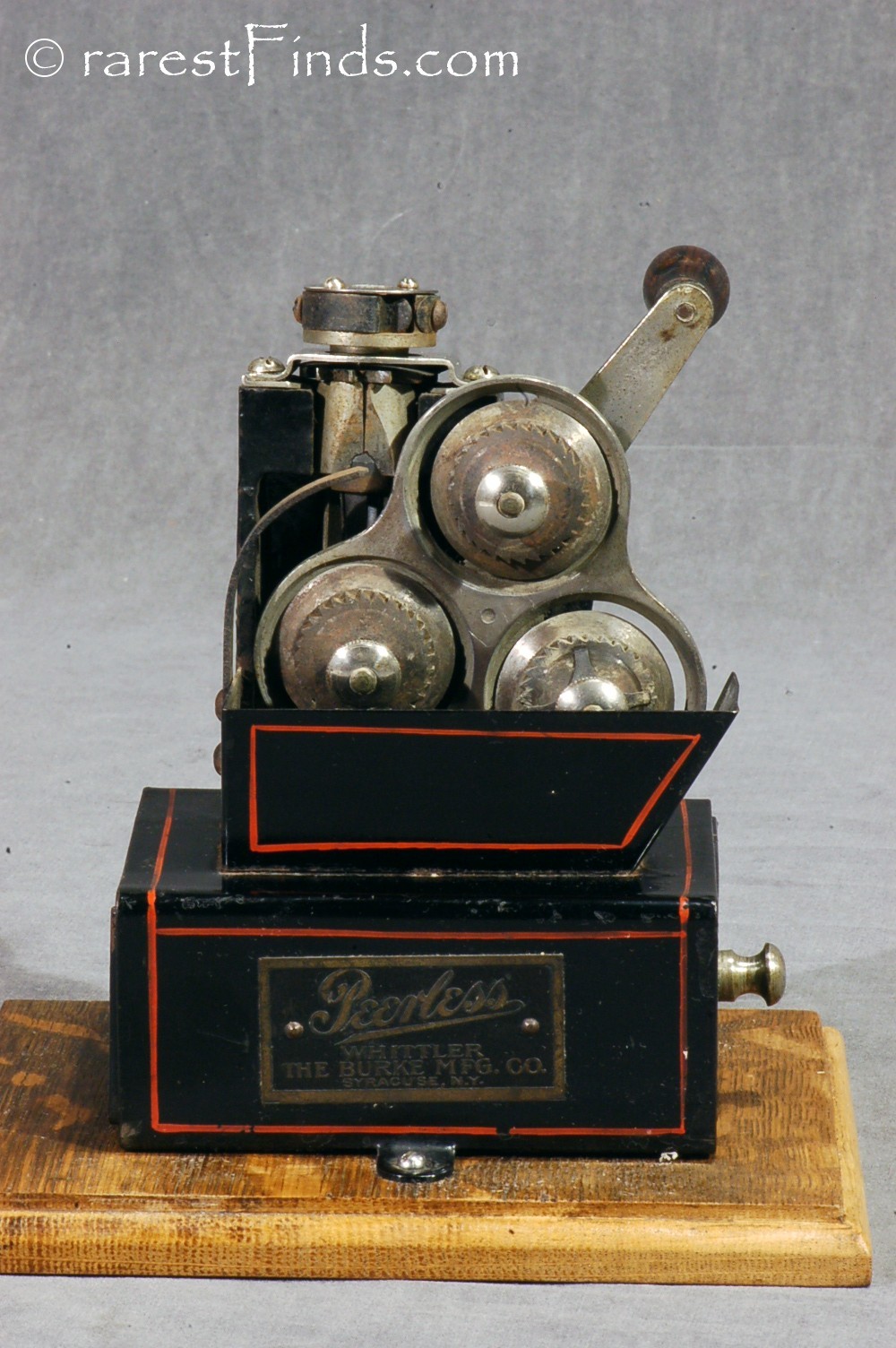 This is an exceedingly rare version with the three cutting knifes of the Peerless Pencil Pointer. If you are an experienced collector, you know that the last one of these showed up on eBay two years ago with a buy it now price of $950.00. The machine sold as soon as it was listed.
Whittler applied for a patent and started manufacturing before the patent issued. In short order, he first manufactured a machine with just one rotating knife, then two, and finally three. The patent never issued and Whittler had to seize production, hence, the machine is very scarce,
read more>>
Posted on 25 Apr 2019, 20:17 - Category: Office, Banking
Edit - Delete
No comments posted yet.
Your Comments are welcomed, add one!
(no email-sign-up or other gimmick necessary, just start blogging away... I do not plant any cookies on your hard drive either!)