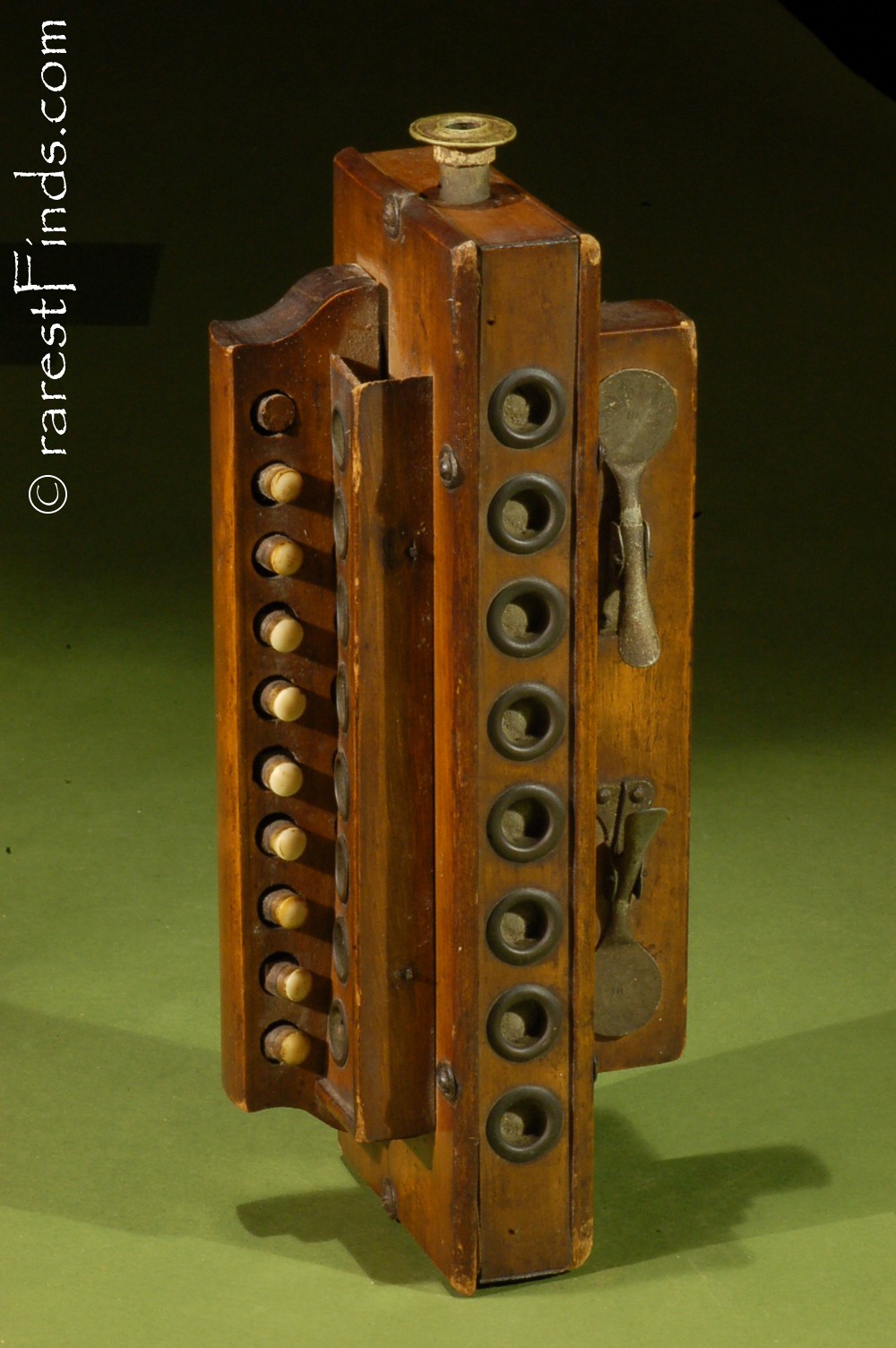 Very early blow accordion, first half of the 19th century, with 10 ivory keys and two registers. The instrument is unsigned, but believed to be American made. Blow accordions are also called Flute Harmonicas.
read more>>
Posted on 18 July 2019, 17:36 - Category: Musical Instruments
Edit - Delete
No comments posted yet.
Your Comments are welcomed, add one!
(no email-sign-up or other gimmick necessary, just start blogging away... I do not plant any cookies on your hard drive either!)