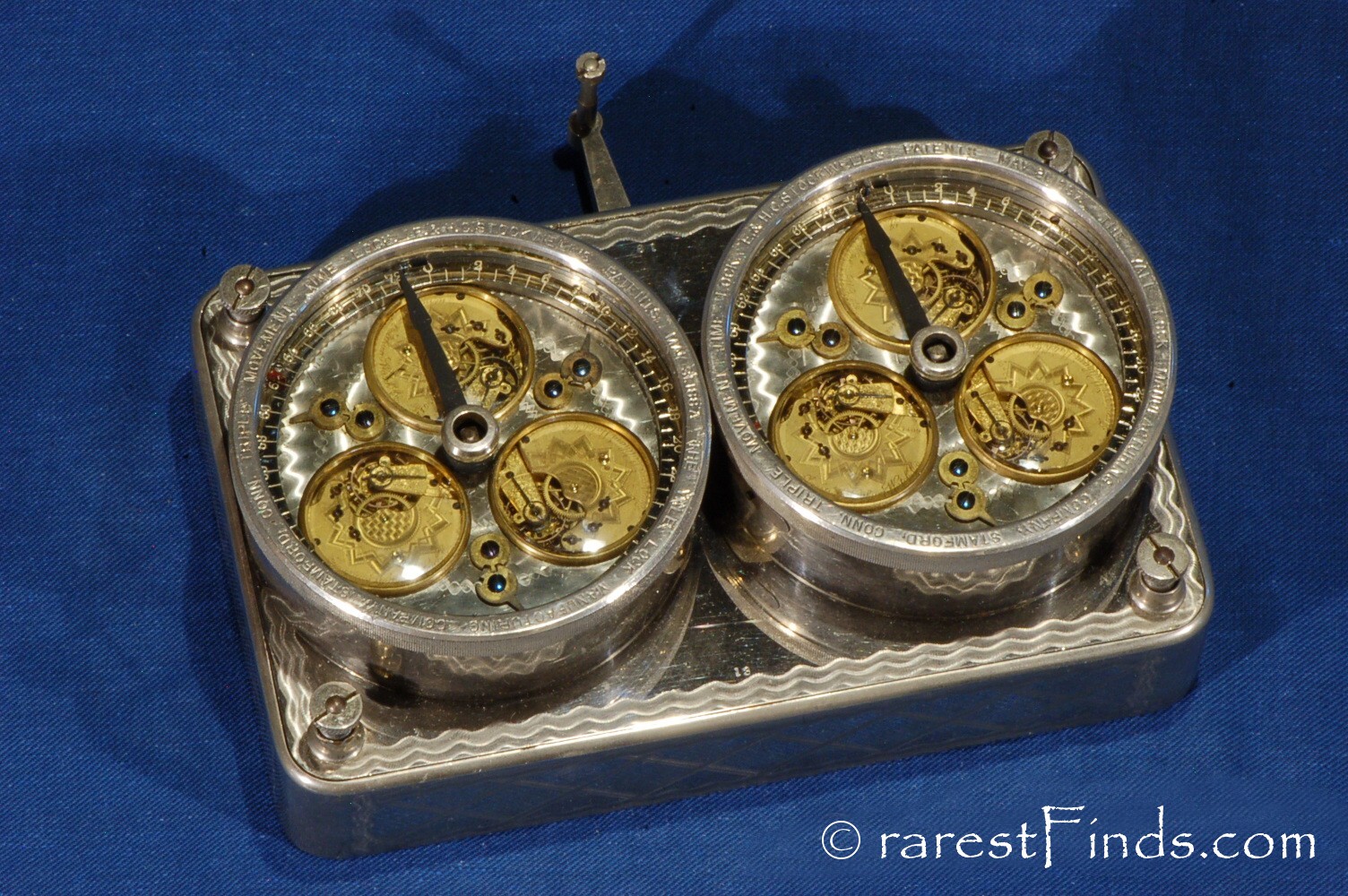 Only 13 were ever built, none were believed to be extant till this Yale And Towne Sextuple or model EE Safe-Time-Lock was found! This is the only extant safe-time-lock with a redundancy of five clock movements!
This time-lock is based on Emory Stockwell's patent with number 363'920, issued on May 31, 1887,
read more>>
Posted on 19 Oct 2018, 09:13 - Category: Office, Banking
Edit - Delete
No comments posted yet.
Your Comments are welcomed, add one!
(no email-sign-up or other gimmick necessary, just start blogging away... I do not plant any cookies on your hard drive either!)