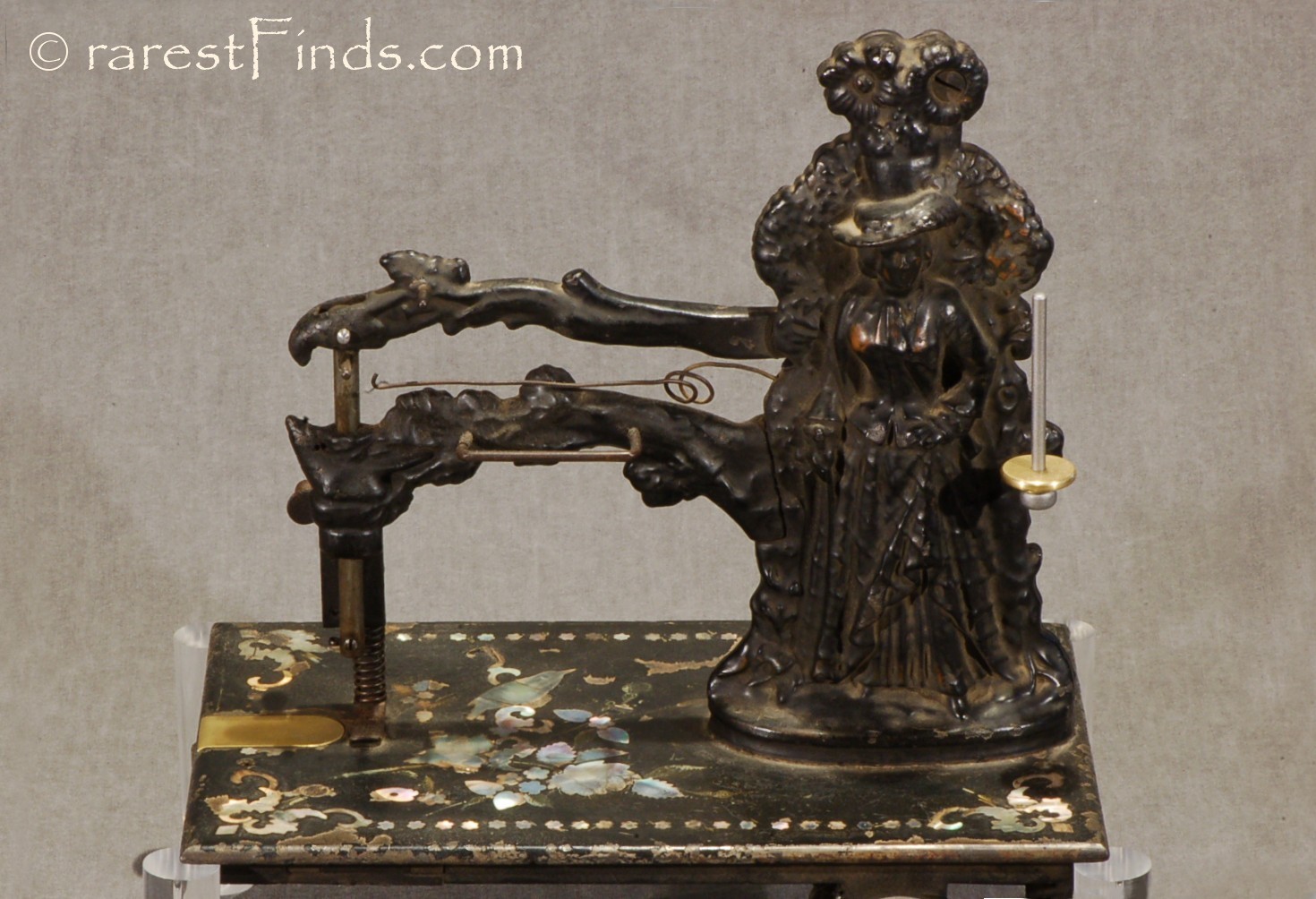 Grace Roger Cooper´s claim that this machine was actually manufactured despite the fact that no machine had ever been found is now confirmed. In her book, former curator of the Textile Division of the Smithsonian Institution in Washington, DC, made this claim based on her observation that two different inventors, independent from each other, used this attractive machine as model for their application for a patent for an improved feeding mechanism.
One of the inventors was George Hensel of New York City for which patent 24,737 was issued on July 12, 1859. Since Hensel´s patent application was for an improvement in the feed, there was no need to put a highly decorative head unless such a machine was commercially available. The patent specifications merely state that the head is "ornamented."
Sidney Parker of Sing Sing, New York, also used a "Lady" or "Cora Munro" head and was issued patent number 24,780, on the same date as the Hensel patent. Parker´s patent also covered an improved feeding mechanism.
The design of this machine is based on a character in James Fenimore Cooper´s
Last of the Mohicans
, called "Cora Munro,"
read more>>
Posted on 12 Oct 2018, 21:43 - Category: Sewing Machines
Edit - Delete
No comments posted yet.
Your Comments are welcomed, add one!
(no email-sign-up or other gimmick necessary, just start blogging away... I do not plant any cookies on your hard drive either!)