Earliest Watson sewing machine ever to be found resembling the machine in the drawing of the patent papers to the patent issued to William C. Watson on November 25, 1856.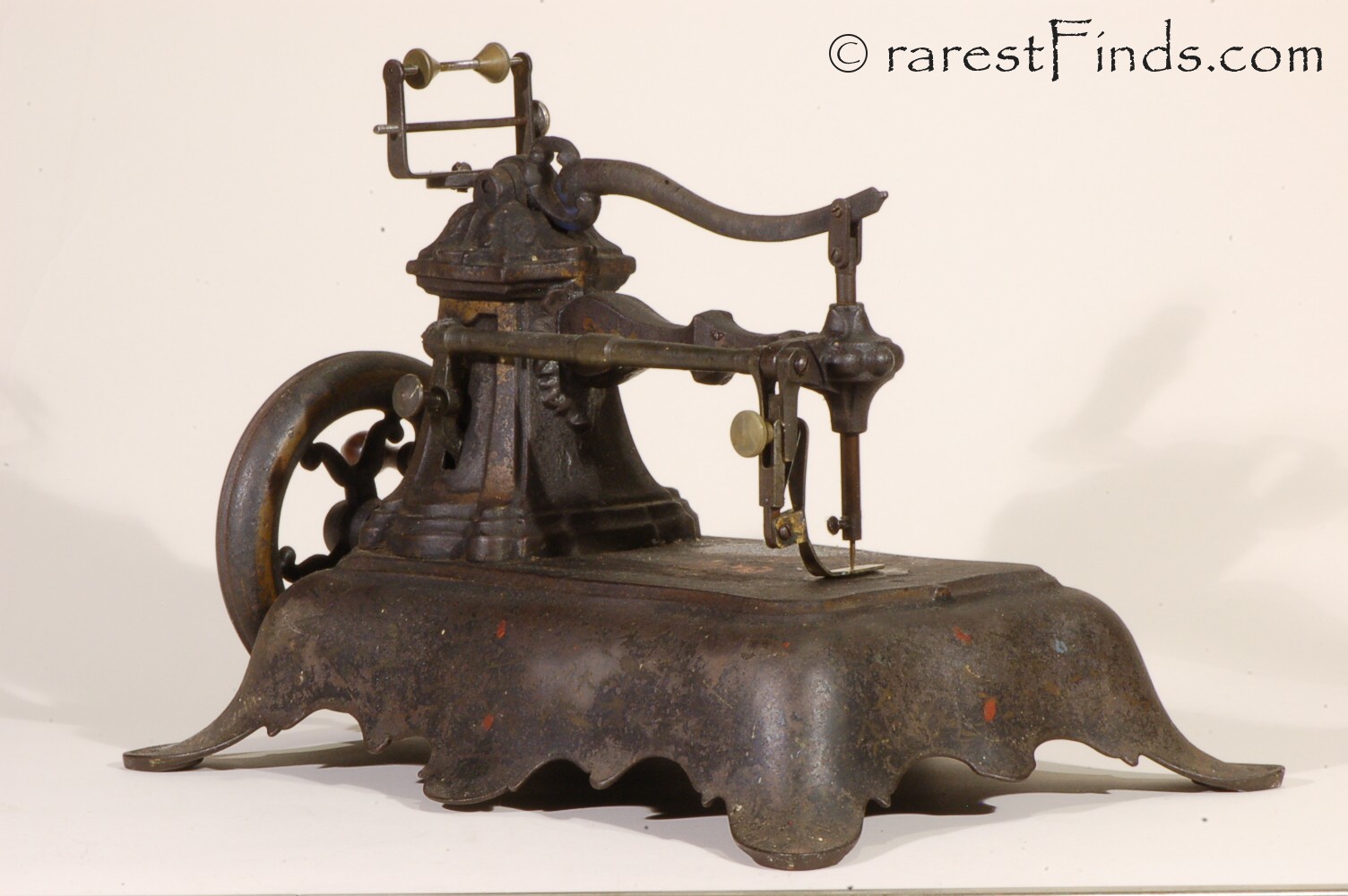 The casting is so delicate that the machine was prone to be destroyed by breaking; especially the arm moving the needle up and down and the hand-crank wheel. The Watson was only manufactured for a very short period of time as the manufacturer, Joel Chase, was sued by Potter and Wheeler for infringment of the A.B.Wilson patent which was re-issued on 22nd January 1856; this is the reason why any Watson machine is hard to find. The machine sold for only $10 and could have been a big success;
read more>>
Posted on 29 May 2022, 0:32 - Category: Sewing Machines
Edit - Delete
No comments posted yet.
Your Comments are welcomed, add one!
(no email-sign-up or other gimmick necessary, just start blogging away... I do not plant any cookies on your hard drive either!)