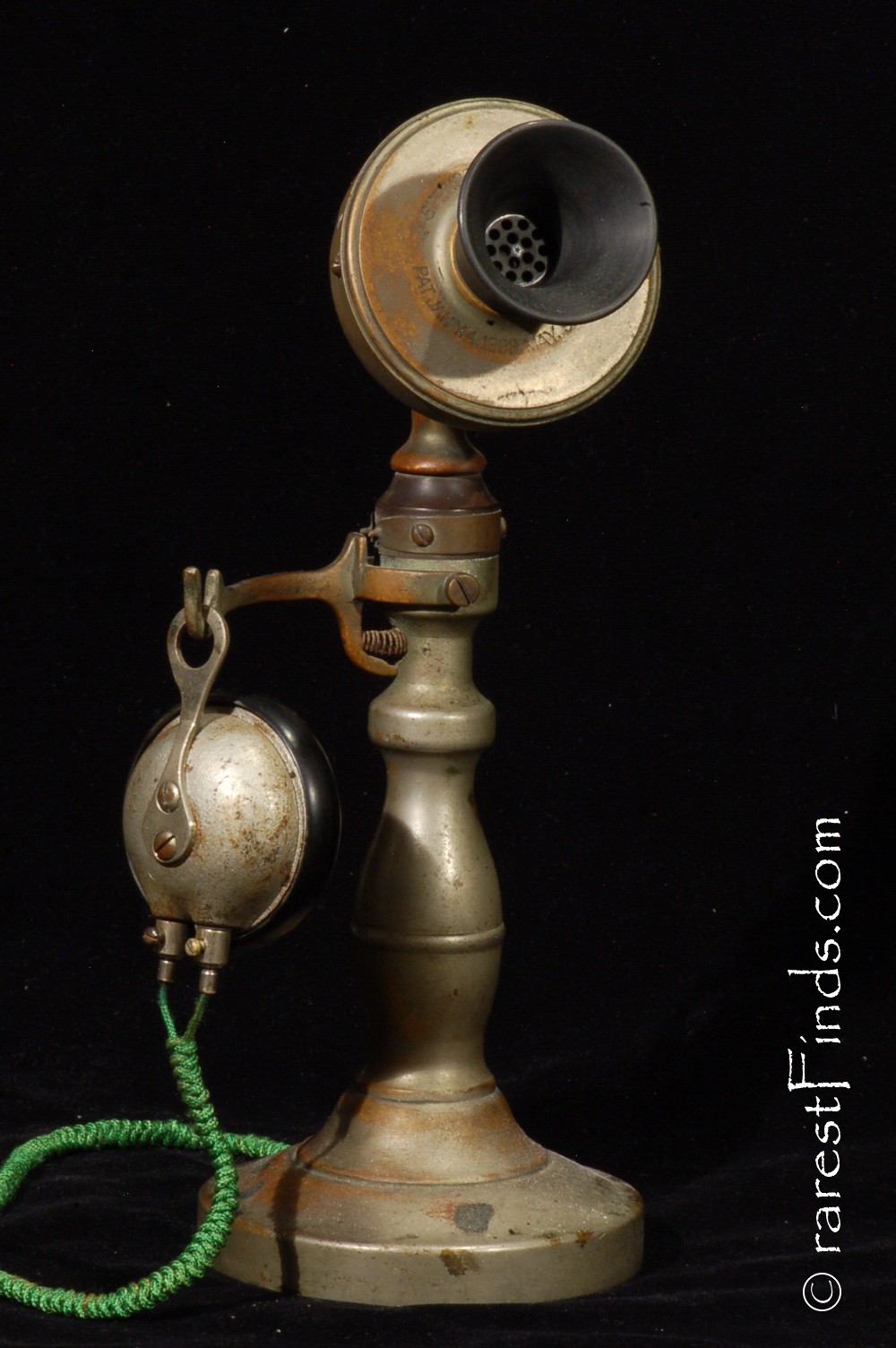 Almost impossible to find, a telephone which is unknown to the large and very active community of telephone collectors, the Spencer Potbelly Candlestick Telephone. I could not find a picture or any record in any publication in the field of historic telephony, or on the Internet! The only records I could find are three patents issued to James H. Spencer and Malcolm S. Keyes, both of New York City, N.Y., a description in the Scientific American Supplement issue of January 29, 1898, and a description of the novel transmitter published in the Electrical World and Engineer, Volume 34, page 248.
There are many telphone related patents issued and no actual hardware was ever found; this was true about the US Patents with the numbers 596'834, issued on January 4, 1898, and the consecutive numbers 624'696, and 624'697, both issued on the same day, May 9, 1899, untill this telephone was found to prove that it was actually manufactured. The serial number of 32 is an indication that there where not many made.
This candlestick telephone with the novel form of transmitter patented by Spencer and Keyes was manufactured by the the Spencer Electrical Company, 163 Greenwich Street, New York City, N.Y.
A description of the novel transmitter, published in the Electrical World and Engineer, Volume 34, page 248, states: "The object of the invention is to avoid metallic vibrations, only the intended actual sound being properly transmitted. To accomplish this result, Mr. Spencer employs novel means of supporting the diaphragm,"
read more>>
Posted on 01 June 2019, 13:29 - Category: Office, Banking
Edit - Delete
No comments posted yet.
Your Comments are welcomed, add one!
(no email-sign-up or other gimmick necessary, just start blogging away... I do not plant any cookies on your hard drive either!)