This exceedingly rare navigation instrument is called "Line of Position Computer," and is essentially a mechanical navigator or circular slide rule for determining one's location, either from morning or afternoon sightings for longitude or from the St. Hilaire method of finding the line of position.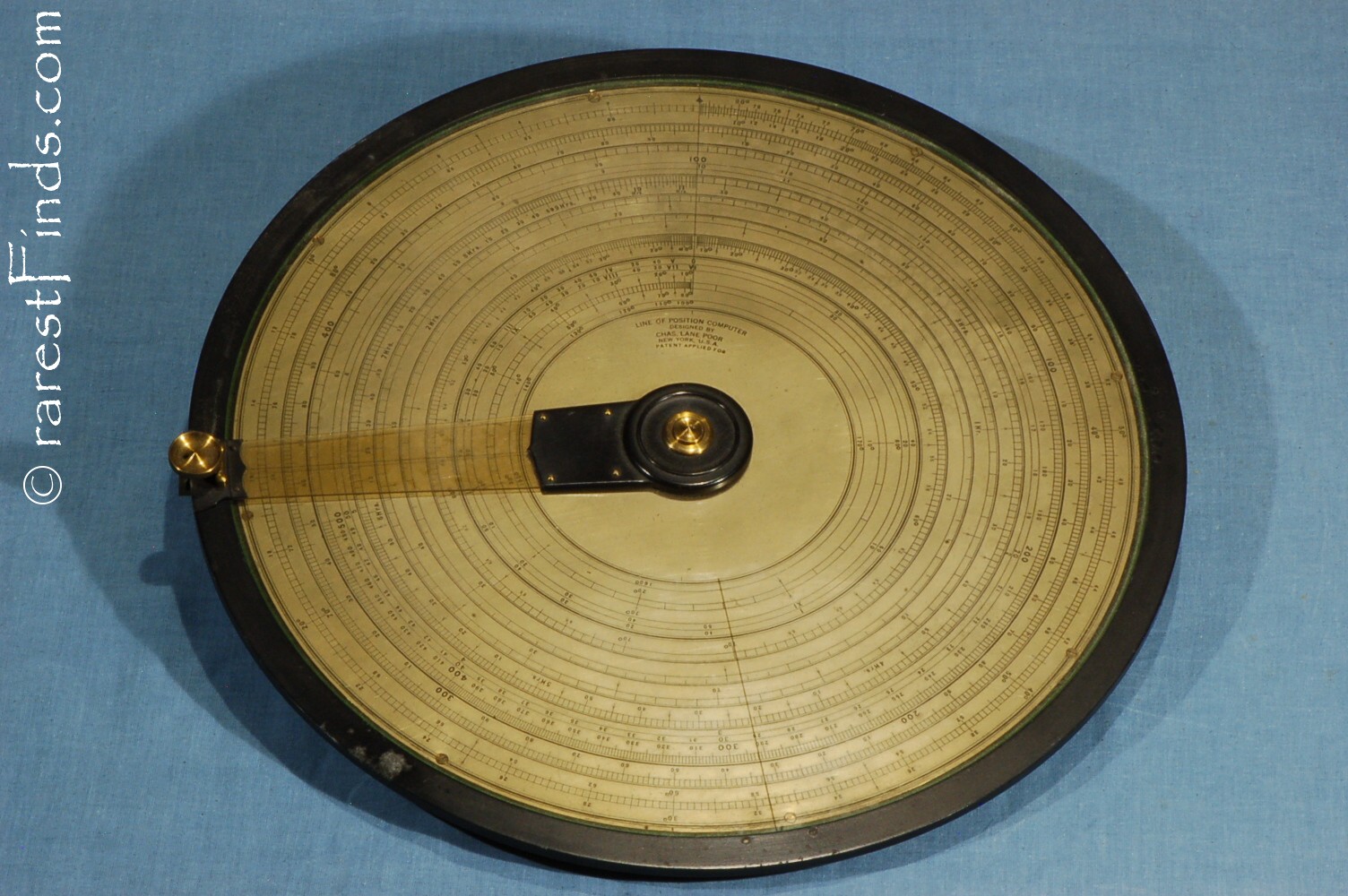 Despite the extensive references in the literature, Poor´s Line of Position Computer was not a commercial success and only very few examples are known to exist, "[t]he scarcity of surviving examples suggests the government and general public had little interest in the instrument. Indeed, aviators preferred inspection tables over slide rules for navigation,"
The National Museum of American History.
Charles Lane Poor (January 18, 1866 — September 27, 1951) was born in Hackensack, New Jersey, the son of Edward Erie Poor. He graduated from the City College of New York and received a Ph.D. in 1892 from Johns Hopkins University. Poor became an American astronomer and professor of celestial mechanics at Columbia University from 1903 to 1944, when he was named Professor Emeritus. He published several books on astronomy and a monograph disputing the evidence for Einstein´s theory of relativity in the pre-war years before the theory became firmly established. Poor published a series of papers that reflect his lack of understanding for the theory of relativity,
read more>>
Posted on 21 May 2020, 17:11 - Category: Scientific Instruments
Edit - Delete
No comments posted yet.
Your Comments are welcomed, add one!
(no email-sign-up or other gimmick necessary, just start blogging away... I do not plant any cookies on your hard drive either!)