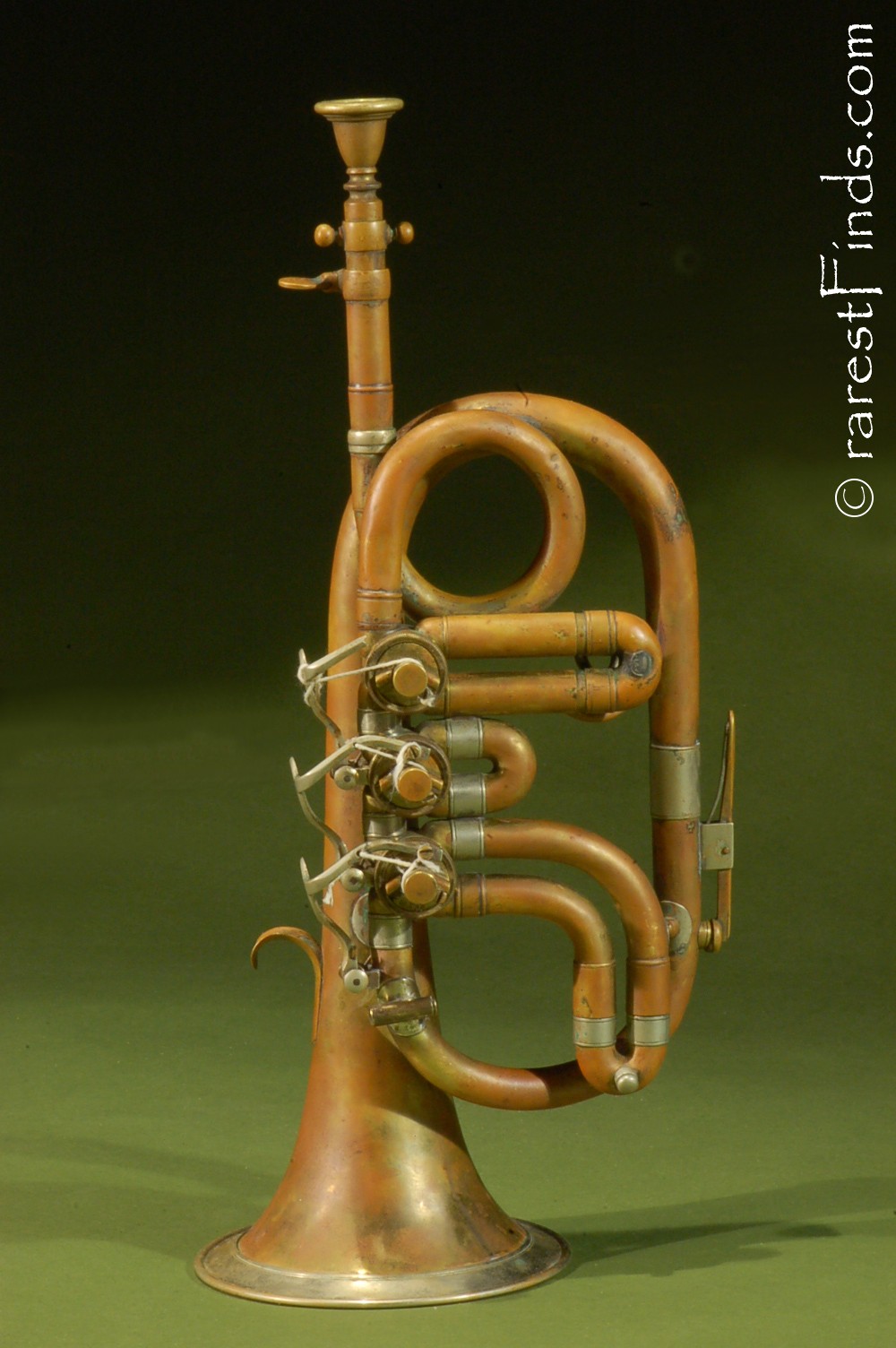 The soprano cornet is a brass musical instrument and considered the top of the score in brass bands. Very similar to the standard Bb cornet, it too is a transposing instrument, but pitched higher (a forth), in Eb.
A single soprano cornet was usually seen in brass bands during the civil war and played lead or descant parts in ensembles.
This rare unsigned instrument which retains its original wooden carrying case dates to around 1860 and features early top-action rotary valves, typical for that time.
read more>>
Posted on 17 July 2019, 12:39 - Category: Musical Instruments
Edit - Delete
No comments posted yet.
Your Comments are welcomed, add one!
(no email-sign-up or other gimmick necessary, just start blogging away... I do not plant any cookies on your hard drive either!)