Very early machine for adding and subtracting numbers from 0-100 in the shape of an astrolabe. The machine - signed "Pierre Fardoil à Paris" is hand-crafted in steel and brass, measures 5-1/2 inches in height and is in perfect working condition.
There are less than ten other models of calculators known which were invented or made before circa 1700.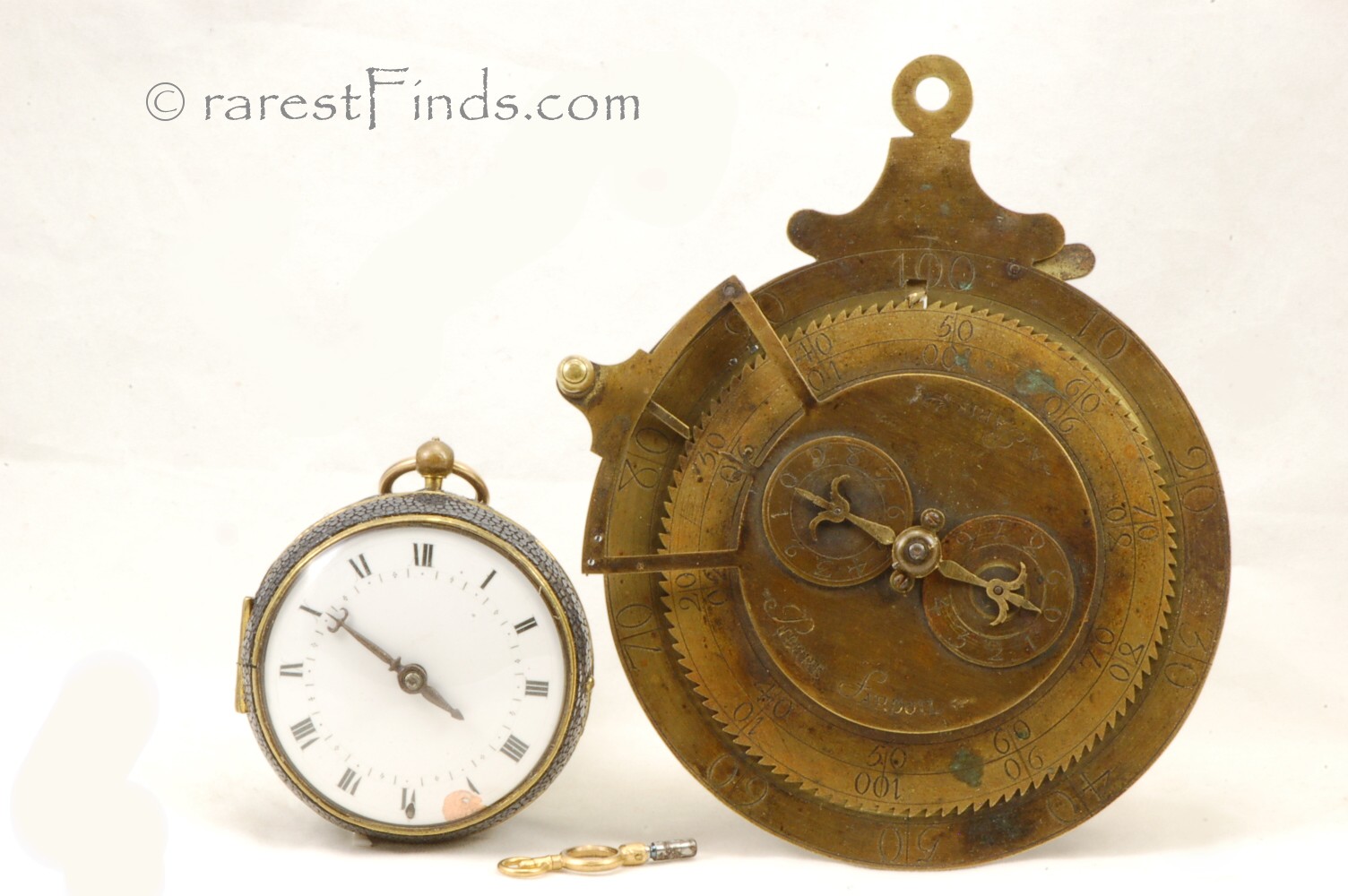 Fardoil's contribution to the development of mechanical calculating devices is the introduction of his mechanism which enables the operator to read the result without counting the dividing marks on a circular scale of a disc shaped adding machine. Fardoil achieved this improvement by utilizing a planetary gear turning two round scales underneath two stationary hands ten times over the entire range of the calculator. The two scales show the numbers from 0-9 for additions and for subtractions respectively. This simple use of a planetary gear enabled Fardoil to provide a read-out in the range of 0-100 without the need of a carry-over from 9 to 10, 20, 30, etc.
Unlike the very early calculators by Schickard, Leibniz, Pascal, Grillet, and others, Fardoil's calculator was a true "pocket calculator" as it is flat and would fit in any pocket.
read more>>
Posted on 11 Feb 2020, 02:31 - Category: Office, Banking
Edit - Delete
No comments posted yet.
Your Comments are welcomed, add one!
(no email-sign-up or other gimmick necessary, just start blogging away... I do not plant any cookies on your hard drive either!)