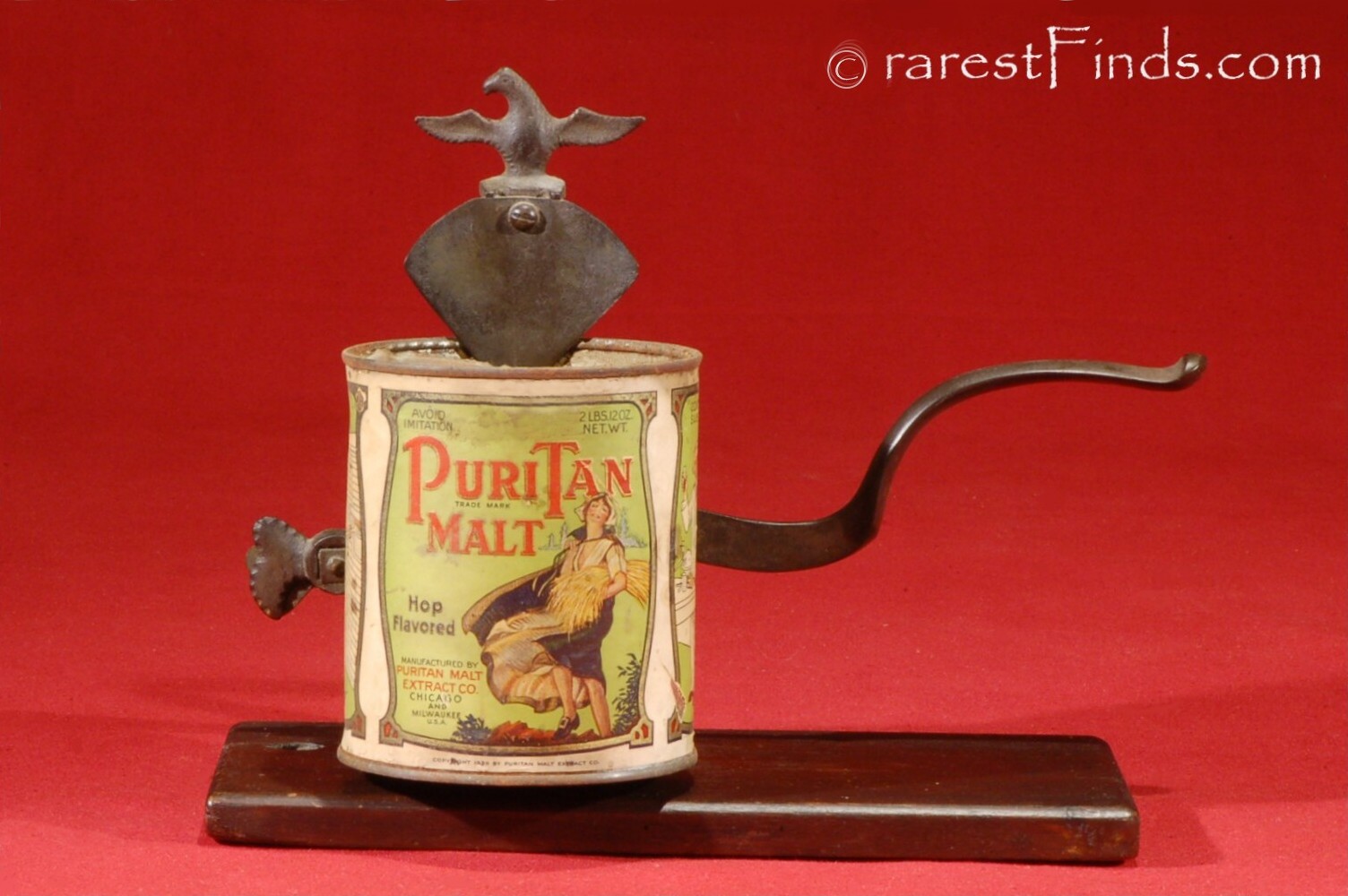 Very early can-opener which was invented by Charles Monroe Williams and patented on January 8, 1878. On top of the delicate mechanism sits an eagle spreading his wings.
This can-opener with its open frame casting is, as far as I know, the only surviving example of this beautiful machine. There are two knifes, one in the front for large cans; one in the back for smaller cans;
read more>>
Posted on 11 Feb 2023, 21:26 - Category: Kitchen Houshold
Edit - Delete
No comments posted yet.
Your Comments are welcomed, add one!
(no email-sign-up or other gimmick necessary, just start blogging away... I do not plant any cookies on your hard drive either!)